Luxury 2, 3 And 4 BHK Apartments
Located at Rajaji Nagar, Bangalore
Fill the Details and Download the Brochure
Project Location
Total Land Area
No Of Units
No Of Floors
Unit Variants
RERA No
Possession
Super Structure RCC Shear Wall Structure
Parking Basement Floor & Ground Floor
No of Floors Basement + Ground + 31 Upper Floors
Lifts 4 Nos. Passenger + 1 No. Service Lift in Each Tower
UNIT SPECIFICATION
Super Structure RCC Shear Wall Structure
Parking Basement Floor & Ground Floor
No of Floors Basement + Ground + 31 Upper Floors
Lifts 4 Nos. Passenger + 1 No. Service Lift in Each Tower
LIVING / DINING ROOM
Main Door Hard Wood Frame, Flush Door With Veneer Finish
Walls Acrylic Emulsion / Oil Bound Distemper
Ceiling Oil Bound Distemper
Flooring / Skirting Vitrified Tiles / Marble
Windows Aluminium Window With / Without Provision
for Mosquito Mesh
MASTER BEDROOM
Door Hard Wood Frame, Flush Door / Laminated
Walls Acrylic Emulsion / Oil Bound Distemper
Ceiling Oil Bound Distemper
Flooring / Skirting Wooden Laminate Floor
Windows Aluminium Window With / Without Provision
for Mosquito Mesh
MASTER TOILET
Door Hard Wood Frame, Flush Door Painted / Laminated
Walls Ceramic Tiles Dado
Ceiling Grid Ceiling
Flooring / Skirting Anti – skid Ceramic Tiles
Ventilator Aluminium Louvered /Glass Ventilator
OTHER BEDROOMS
Door Hard Wood Frame, Flush Door Painted / Laminated
Walls Acrylic Emulsion / Oil Bound Distemper
Ceiling Oil Bound Distemper
Flooring / Skirting Vitrified Tiles
Windows Aluminium Window With / Without Provision
for Mosquito Mesh
OTHER TOILETS / POWDER ROOM
Door Hard Wood Frame, Flush Door Painted / Laminated
Walls Ceramic Tiles
Ceiling Grid Ceiling
Flooring / Skirting Anti – skid Ceramic Tiles
Ventilator Aluminium Louvered /Glass Ventilator
KITCHEN
Walls Acrylic Emulsion / Oil Bound Distemper
Ceiling Oil Bound Distemper
Flooring / Skirting Vitrified Tiles
Windows Aluminium Window With / Without Provision
For Mosquito Mesh
UTILITY
Walls Acrylic Emulsion / Oil Bound Distemper
Ceiling Oil Bound Distemper
Flooring / Skirting Anti – skid Ceramic Tiles
Window Aluminium Window With / Without Provision
for Mosquito Mesh
BALCONY
Walls External Grade Paint
Ceiling Oil Bound Distemper
Flooring / Skirting Anti – skid Ceramic Tiles
Railing SS With Toughened Glass
COMMON AREA
TYPICAL FLOOR LOBBY
Walls Oil Bound Distemper
Ceiling Oil Bound Distemper
Flooring / Skirting Granite / Vitrified Tiles
Windows Aluminium Window
STAIRCASE
Flooring Kota Stone / Tiles
Walls Oil Bound Distemper / Acrylic Emulsion
Ceiling Oil Bound Distemper
Handrail MS Handrail
EXTERNAL FAÇADE
Walls Textured / External Emulsion
PRIVATE GARDEN
Flooring Soil
TERRACE
Flooring China Mosaic
BASEMENT / PODIUM PARKING
Flooring IPS Flooring
Walls Snowcem / Cement Paint
ENTRANCE LOBBY
Walls Acrylic Emulsion
Ceiling Oil Bound Distemper
Flooring / Skirting Granite / Vitrified Tiles
Windows Aluminium Window
Doors Aluminium Glass Doors
MAID'S ROOM
Door Hard Wood Frame, Flush Door
Walls Acrylic Emulsion / Oil Bound Distemper
Ceiling Oil Bound Distemper
Flooring / Skirting Ceramic Tiles
Windows Aluminium Louvered / Glass Ventilator
MAID'S TOILET
Door Hard Wood Frame, Flush Door Painted / Laminated
Walls Ceramic Tiles
Ceiling Grid Ceiling
Flooring / Skirting Anti – skid Ceramic Tiles
Ventilator Aluminium Louvered / Glass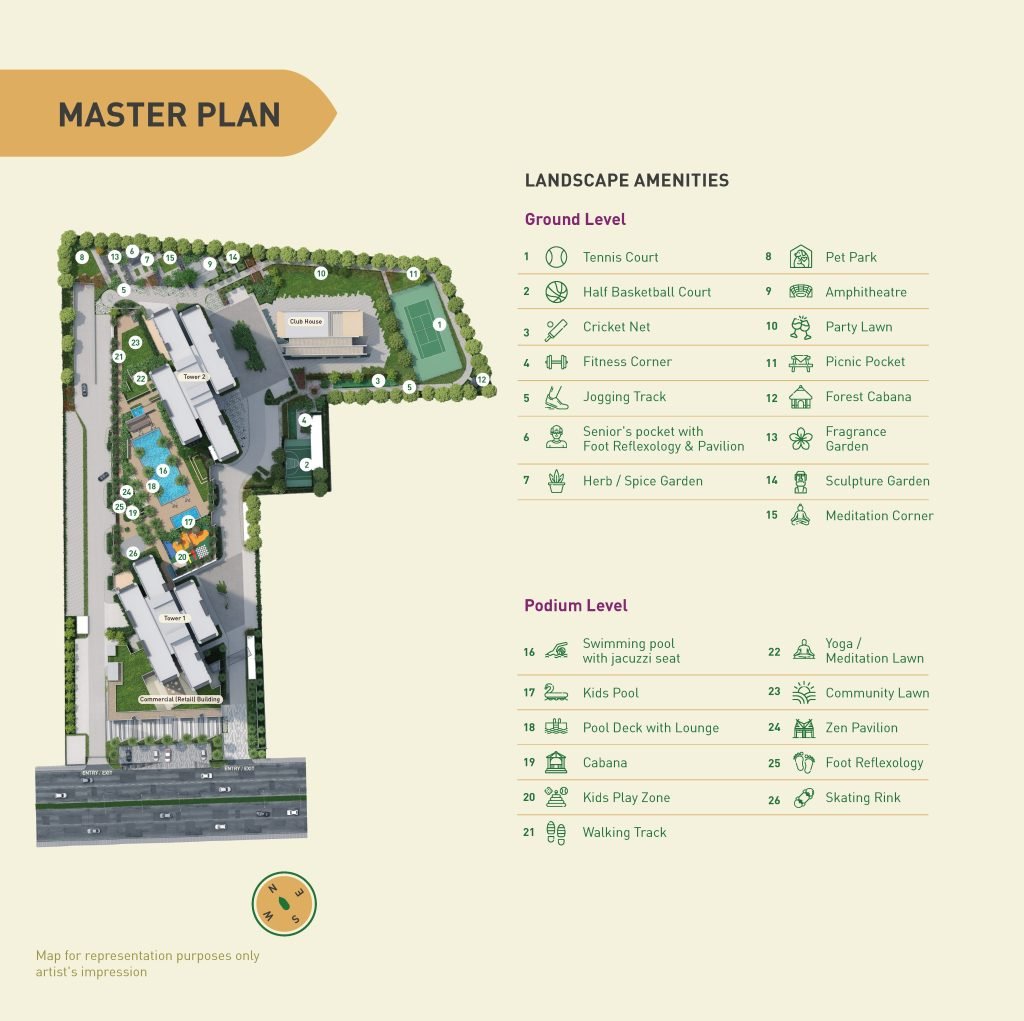 Birla Tisya in Rajaji Nagar by Birla Estates
Amenities
Tennis Court, Half Basketball Court, Cricket Net, Fitness Corner, Jogging Track, Senior's Pocket With Foot Reflexology & Pavilion, Herb / Spice Garden, Pet Park, Amphitheatre, Party Lawn, Picnic Pocket, Forest Cabana, Fragrance Garden, Sculpture Garden, Meditation Corner, Swimming Pool With Jacuzzi Seat, Kids Pool, Pool Deck With Lounge, Cabana, Kids Play Zone, Walking Track, Yoga / Meditation Lawn, Community Lawn, Zen Pavilion, Foot Reflexology, Skating Rink, Lounge, Cards Room, Chess / Carrom / Pool Table, Table Tennis, Video Games, Indoor Kids Zone, Steam & Sauna, Aerobic / Dance & Music / Yoga / Zumba Studios, Gymnasium, Medi-Care (Clinic + Pharma), Pre-Function Hall, Multi-Purpose Hall Cum Badminton Court, Kitchen & Pantry, Squash Court, Class Room, Dance Room With Deck, Terrace Seating With Barbeque, Co-Working Space, Meeting Room, Mini Theatre.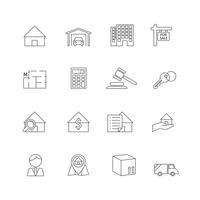 Frequently Asked Questions
1. Where the Project Located at ?
4. What are Prices for Each Dimensions?
✅Unit Variant: 2 BHK 
✅Price: 99 L*
✅SBA: 850 – 860 Sq.Ft​
✅Unit Variant: 3 BHK 
✅Price: 1.46 Cr*
✅SBA: 1156 – 1369 Sq.Ft​
✅Unit Variant: 4 BHK 
✅Price: 2.59 Cr*
✅SBA: 1753  Sq.Ft​
2. What is the status of the project ?
5. Is the Project Approved by RERA ?
Yes It's PR/211022/004371
3.How Many Towers and Floors in Birla New Launch ?
We as a company, are always evolving and exploring new dimensions.Birla Estates takes forward the Birla legacy of excellence in real estate with Life Designed homes and workspaces built on the values of trust and transparency.
Birla Estates Private Limited is a 100 per cent wholly owned subsidiary of Century Textiles and Industries Limited, the flagship Company of the B. K. Birla Group of Companies with presence in textiles, rayon yarn, pulp & paper, salt, chemicals and more. Birla Estates will be developing many land parcels held by the group as well as look at joint development/strategic tie-ups across top cities.
Our Vision
We will transform the perception of Indian Real Estate sector by delivering an exceptional experience and creating value, at every level, for every stakeholder.
Our Mission
We will provide an iconic brand experience aligned to our legacy by never compromising on transparency, commitment, quality and superior design.
Our Values
Trust and transparency are the values that Birla legacy is built on;
Values that are the driving force behind everything that we do.
7th Heaven Homes is one of the fastest growing "Real Estate Consultancy and Property Management Company" in Bangalore, India. We provide the best service in the market for both domestic and corporate sectors. We have over 10 years of experience in Banking and Property Management services.
With the help of cost-effective solutions, 7th Heaven Homes helps customers to reach utmost satisfaction. Our versatile business models and unique delivery methodology support in doing so. We have a strong pool of resources spread across Bangalore in niche skills and expertise which help our customers enabling our business growth and timely delivery.
We provide simple yet innovative approach for selling & buying property, arranging finance for property, acting as liaison between the individual clients and the owners. Our goal is to exceed the expectations of every client by offering outstanding customer service, increased reliability, and greater value, thus improving operation efficiency. We have strong tie-ups with reputed developers of Bangalore as well as banks like ICICI, HDFC, Axis, SBI, PNB any many more… for loan which is completely in-house to provide an end-to-end solution.
As an expert innovator, we have devised a well thought of properly streamlined action plan. Some of our best offerings include:
Property Hunting
Legal Assistance
Loan and finance
Property Investment Plan
The team is distinguished by their functional and professional expertise combined with their hands-on experience, thereby ensuring that our clients receive the most effective and reliable service. Unlike other real estate firms, we at 7th Heaven Homes provide the best deal possible to the clients with a little margin.