3 & 4 BHK Villas
Located in Sarjapur
Fill the Details and Download the Brochure
Contact Our Casagrand Florella
Property Associate
Project Location
Total Land Area
Number of Units
Unit Variants
Number of Floors
Possession Time
RERA Number
3 BHK + 3 T
Casagrand Florella
3 BHK + 3 T
Casagrand Florella
3 BHK + 3 T
Casagrand Florella
4 BHK + 4 T
Casagrand Florella
4 BHK + 4 T
Casagrand Florella
4 BHK + 4 T
Casagrand Florella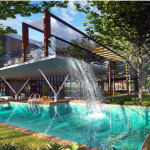 Beautifully crafted 36 luxurious 3 & 4 BHK Villas on 1.73 Acres at Sarjapur • Bengaluru's First Bali Styled Smart Villa Community • 40+ Lifestyle Amenities & Features like Rooftop swimming pool, Amphitheatre, Balinese garden, & many more • 65% Open Space for undisturbed light & ventilation • Every Villa is planned with 40% of Green & Open space • Designed to be Kids & Senior-Citizens Friendly community • Carefully chosen High-end & Smart Home Specifications
Casagrand Florella Sarjapur
Digital Door Lock, Video door phone, Google Home / Alexa, Mobile Charging Pod, Premium sanitary fittings, App controlled smart fan & light switches & many more.
• Independent Villas with No Common Wall Sharing & 5′ feet wide open space encouraging natural light & ventilation
• Casa grand Florella – Project Completion in just 9 months
• 100% Vaastu Compliant Homes designed with no wastage of spaces
• Most thoughtfully designed Master & Unit plans designed based on 4 important pillars- Light, Ventilation, Privacy & Vaastu
Casagrand Florella Villas
Most thoughtfully designed Unit plans for a Luxury Living Experience
• Bali architectural style is captured by the Hipped Roof design, Landscaped areas, Huge Windows & all the common areas like Entry Arch, Compound & Feature wall, Garden areas express the same language
• Villas designed with Huge Windows assuring 3 times the amount of ventilation than any home
• The front and the rear side of the villa are Beautifully Landscaped with greenery
• All the Villas designed with a dedicated Lounge at First floor which can be customised as per individual's comfort
• 10′ x 10′ Open terrace from the bedroom as an extended private space for all Villas
• Living / bedroom opens up to an extended Landscape Deck & Hardscape features to enjoy the outdoors
Kitchen planned with Defined Utility Space for convenience & Kitchen Garden to encourage your gardening activity
• Most of the Villas planned with Landscaped Seaters in the Beautifully Designed Backyard to have relaxing time outdoor
• All the Villas designed with Terrace garden with pergola seating and Barbecue Counter
Casagrand Florella Smart Lifestyle
Carefully chosen High-end & Smart Home Specifications for a Smart Lifestyle in Casagrand Florella
• Wide & Fancy Main door with dedicated Paneling
• Designer Villa number signage with Milk Box & Newspaper Holder for convenience
• Digital door lock with five independent unlocking features
• 7 inch LED Video Door Phone to monitor your Visitors
• Google Home / Alexa to make your life easier
• Wireless Mobile Charging Dock for convenient Charging Experience
• App based Smart Control for Fan, Light & AC
• Occupancy Sensors that automatically turns On/Off in Toilets & Foyer
• Bluetooth Speakers in Kitchen & Master Bathroom to enjoy your cooking &shower time
• Premium range of American Standard/ Kohler or equivalent fittings
• Master Bathroom with Shower panel, Glass shower partition, and Granite Counter with counter-top washbasin
• Terrace garden with Pergola Seating and Barbecue Counter for all the Villas.
Casagrand Florella Floor Plan
Casagrand Florella Location Advantages
• 10 minutes from WIPRO SEZ & RGA Tech Park
• Perfect choice for anyone who is looking to buy a home in Sarjapura, Bellandur, HSR layout, Whitefield, Electronic City, Bommasandra, Marathahalli, Koramangala, BTM Layout
• Located close to leading industrial hubs and MNCs, reputed schools, colleges and hospitals. Indus International School, Azim Premji University, Wipro, Columbia Asia Hospital, upcoming Infosys campus makes it a perfect choice for any home buyer.
Casagrand Florella Location Map
The Best in Product Superiority
Superior brands
221 quality checks
More amenities Better utility of space and ventilation
Kids and senior citizens friendly
• Exclusive Bali-themed villas with a stunning design outlook
• A community with the best of architecture & finesse
• Every individual villa with exclusive 5′ wide landscape space
• Smart villas to upgrade your lifestyle
• 40+ amenities & features
• A safe & secure community with a multi-tier security system
• 100 % Vaastu complaint homes
• Superior specifications
• Efficiency in space planning
Casagrand Florella : Smart villas to upgrade your lifestyle
1. Every Villa is Google Home / Alexa enabled. Control your spaces just by saying "OK Google/Hey Alexa!"
2. Monitor your visitors by a video door phone through 7 inch LED screen from your villa
3. Digital door lock system with five independent unlocking features such as Fingerprint, PIN Code, RF Card, Mechanical Key & Bluetooth, Remote Control (optional) and it comes with strong security features
4. App controlled smart fan & light switches in Living, Dining, Family and all bedrooms
5. App controlled AC switches (ON/OFF) in Living & master bedroom
6. Occupancy sensors in all toilets that sense your presence and switches ON/OFF
7. Secured visitor access control, association management through My Gate opp
Casagrand Florella : Efficiency in master plan and housing the best product features
8. The community boasts of an efficient building footprint where 65% of land area is open space
9. Offers the best master plan and is designed prioritising light, ventilation, privacy and Vaastu
10. 2800 sq.ft best-in-class clubhouse designed within the community providing ample indoor amenities for the residents
11. Orientation of the villas ensures maximum wind-flow and minimum heat-gain
12. 4.5m ( 14 feet 9 inches) wide grand driveway is planned across the site for comfortable vehicular movement with grand entry and exit arch
Casagrand Florella Offering you 40+ amenities & features - the best In the market
13. Indulge in fitness within the community :
i. Indoor gym in the clubhouse,
ii. Outdoor gym & yoga amidst the landscaped
outdoor spaces
iii. Jogging/Walking track for everyday fitness
14. Host your guests in our grand clubhouse with facilities like multipurpose party hall, indoor games 15. room & kids play zone
The clubhouse terrace is filled with amenities like rooftop swimming pool with infinity edge, Jacuzzi pool, kids pool and gazebo with lounge seaters, poolside refreshment counter and interactive water jets
16. The project also features an amphitheatre, Balinese garden, outdoor movie screening corner with seaters for the residents to enjoy their evening with communal activities
17. Outdoor amenities like children's play area, trampoline, rock climbing wall, kids science park, etc. provides an active environment
18. Outdoor party lawn and barbecue corner for community gatherings, hammocks, Reflexology pathway and leisure pavilion are planned for relaxing your senses
19. Efficient rainwater harvesting system for the entire project
Casagrand Florella - Know why our villas are superior
20. Wide main door is designed with a dedicated paneling
– a space to personalise your entrance
21 . Designer villa number signage with milk box & newspaper holder
22. Wireless mobile charging station provided in Living & Master Bedroom
23. Bluetooth speakers in the Kitchen & Master Bedroom
24. Pullout drying string for hassle-free drying in the kitchen
25. Exclusive hammock and seating provision in the backyard for all the villas
26. Dedicated space for kitchen garden is provided in every villa
27. Terrace garden provision with pergola seating and barbecue counter for all villas
28. 5 amp charging point in both balcony and outdoor landscape deck
29. 600xl 200 mm vitrified superior flooring tiles in Foyer, Living, Dining, Kitchen, Bedrooms and Family Room
30. Villas with luxurious master bathroom with shower column, glass shower partition, and granite counter with counter-top washbasin
31. Premium range American Standard/Kohler/equivalent fittings and waterproof doors in all bathrooms
32. SS designer gratings are provided in the master toilet and other toilets and kitchen
Casagrand Florella : Efficiency in space planning
33. Dedicated car parking with landscape is designed for all villas
34. All villas are planned with spacious Living and Dining
35. Exclusively planned family living in the first floor which can be customised as per individual's comfort
36. 1 0'xl 0′ open terrace from the bedroom as an extended private space for all villas
37. Spacious bedrooms with dedicated wardrobe spaces
38. Separate utility space provided for all villas
39. Villas planned with 40% of extended landscape deck and hardscape features which open out from the living or bedroom area connecting with nature
40. Well-concealed and camouflaged electrical, plumbing and centralised Sewage Treatment Plant in site
Casagrand Florella : Considering Vaastu? We got that sorted too
41. All villas have East and North facing main entrance door
42. All villas have SW master bedroom
43. All villas have the kitchen in SE or NW corner
44. All villas have East/North facing kitchen hobs
45. No bedrooms have headboard in the North
46. No SW entrance
47. No NE & SW cuts
48. No NE or SW corner toilets
Casagrand Florella Villas in Sarjapur | Bangalore | Price | Brochure | Plans
Casagrand Florella Amenities
Amenities
• Gym, Walking / Jogging track, Outdoor Yoga Lawn & more to enhance your Health &Fitness • Hammock garden, Reflexology pathway, Senior Citizen Seating Zone, Leisure Pavilion for the Elders • Children's Cognitive play area, Trampoline, Adventure Rock climbing wall, Kids Science Park & many more amenities to keep your Kids active • Amphitheatre, Balinese garden, Outdoor Party lawn, Barbecue corner, Banquet hall for Communal gathering • Community offering Multi-tier Security System • CCTV surveillance cameras • 24*7 manned Security • My Gate App for Secured visitor access control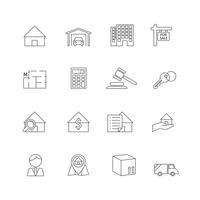 Casagrand Florella Home Automation Specifications :
Main Entrance Door:
Door bell push
-VDP – Panasonic/Godrej/ Legrand/ equivalen
Digital door lock – Yale/Dorma/Hafele/ equivalent lock 
Liver Foyer :
Occupancy sensor – Home automation – Zigbee technology 
Living : 
Alexa – Alexa controlled home 
Living, Family Room, Dining and Bedrooms :
Light control – Home automation – Zigbee technology – Feather touch smart switch. App enabled light control- ON/OFF 
Fan control – Home automation – Zigbee technology- Feather touch smart switch. App enabled fan control- ON/OFF with dimming 
All Toilets : 
Occupancy sensors-for toilets – Home automation – Zigbee technology 
Living and Bedroom -l – AC
Smart socket/ plug – Home automation – Zigbee technology 
Frequently Asked Questions
1. WHAT IS THE EXTENT OF PROJECT LAND?
This is a premium residential development set over 1.73 Acre of land, project consists of 136 units Villas spread across.
4. IS THERE A CLUB HOUSE AND WHAT ARE THE AMENITIES PROVIDED IN THE PROJECT?
• Gym, Walking / Jogging track, Outdoor Yoga Lawn & more to enhance your Health &Fitness
• Hammock garden, Reflexology pathway, Senior Citizen Seating Zone, Leisure Pavilion for the Elders
• Children's Cognitive play area, Trampoline, Adventure Rock climbing wall, Kids Science Park & many more amenities to keep your Kids active
• Amphitheatre, Balinese garden, Outdoor Party lawn, Barbecue corner, Banquet hall for Communal gathering
2. WHERE IS THE LOCATION OF CASAGRAND FLORELLA
5.IS THIS A PHASED DEVELOPMENT AND WHAT ARE THE TIME LINES FOR COMPLETION?
6.HOW DO I BOOK MY HOME AT CASAGRAND FLORELLA?
Please identify your Apartment from available options.
• Fill in the booking application form & provide your KYC documents.
• Pay the initial booking amount of 10% by way of Cheque/Credit/Debit Card favouring " CASAGRAND FLORELLA" together with required supporting
documents.
Established in 2004, Casagrand Builder Private Limited is a Chennai-based real estate enterprise that has solidified its presence in the residential market with more than 112 landmark properties across the southern states of India. Since its inception, Casagrand has worked towards a vision of building aspirations and delivering value. Over 18,250 happy families have found their dream homes and investments at Casagrand properties.

Having developed over 22 million sq. ft. of luxury residences across Chennai, Bengaluru, Coimbatore and Kodaikanal, Casagrand has changed the landscape of South India with self- sufficient townships, premium apartments, independent villas and plots. Casagrand is counted among the best property developers in Chennai, with projects worth 8,000 crores including luxury apartments in Chennai and luxury villas in Chennai.

Casagrand has strategically chosen to develop its properties in burgeoning localities that offer ease in connectivity, thriving social and commercial infrastructure and proximity to modern lifestyle conveniences. Casagrand properties in Chennai include locations such as OMR, ECR, Mogappair, Anna Nagar, Madhavaram, Korattur, Sholinganallur, Poonamallee, Manapakkam, Medavakkam, Pallavaram, Oragadam, Thalambur, and many other prominent neighbourhoods. Apart from Chennai, Casagrand offers luxurious villas and apartments in Coimbatore at Kalapatti and Singanallur and in Bangalore at K R Puram and Sarjapur.

Building Aspirations
Casagrand properties promise an all-encompassing life. Apart from designing superior living spaces that reflect quality, reliability and excellence in architecture, each Casagrand property offers a unique set of modern amenities and facilities that promote community living and make everyday lives healthy and full of excitement. It offers a complete living experience with lifestyle amenities such as a rooftop swimming pool, fully equipped gym, yoga room, games room, outdoor sports courts, herbal garden, reflexology path, sandpit, trampoline, LEGO room, salon and spa, party hall, convenience storage, business centre, kids' learning centre, guest room, open terrace and acres of lush green open lawn.

Why Casagrand is Successful
One of the key factors that determine the reliability of a real estate brand is its capability of delivering projects on time. In addition to the commitment towards homebuyers, Casagrand has maintained an impeccable track record of delivering projects on time, everytime. Given the current scenario, many real estate brands have been specifically urged to deliver their projects on time, however, Casagrand has continued to keep up with its on-time deliveries despite changing times. This makes Casagrand a trusted and successful residential partner. Whether you're on a lookout for your dream home or your next investment, trust Casagrand projects in Chennai, Bangalore, Coimbatore and Kodaikanal to find you your perfect match.
7th Heaven Homes is one of the fastest growing "Real Estate Consultancy and Property Management Company" in Bangalore, India. We provide the best service in the market for both domestic and corporate sectors. We have over 10 years of experience in Banking and Property Management services.
With the help of cost-effective solutions, 7th Heaven Homes helps customers to reach utmost satisfaction. Our versatile business models and unique delivery methodology support in doing so. We have a strong pool of resources spread across Bangalore in niche skills and expertise which help our customers enabling our business growth and timely delivery.
We provide simple yet innovative approach for selling & buying property, arranging finance for property, acting as liaison between the individual clients and the owners. Our goal is to exceed the expectations of every client by offering outstanding customer service, increased reliability, and greater value, thus improving operation efficiency. We have strong tie-ups with reputed developers of Bangalore as well as banks like ICICI, HDFC, Axis, SBI, PNB any many more… for loan which is completely in-house to provide an end-to-end solution.
As an expert innovator, we have devised a well thought of properly streamlined action plan. Some of our best offerings include:
Property Hunting
Legal Assistance
Loan and finance
Property Investment Plan
The team is distinguished by their functional and professional expertise combined with their hands-on experience, thereby ensuring that our clients receive the most effective and reliable service. Unlike other real estate firms, we at 7th Heaven Homes provide the best deal possible to the clients with a little margin.