Luxury 3 and 4 BHK Villas
Located at Electronic City, Bangalore
Fill the Details and Download the Brochure
Project Location
Electronic City, Bangalore
Unit Variants
Project Status
RERA
3 BHK Villas
Glenloch Waterford
The Villas combine aesthetic design with engineering excellence to provide augmented living comfort. The project has incorporated advanced building materials, automation technologies and recycling processes to ensure environmental responsibility.
Glenloch Waterford | Villas | Electronic City | Price | Review
Amenities
• Gym, Walking / Jogging track, Outdoor Yoga Lawn & more to enhance your Health &Fitness • Hammock garden, Reflexology pathway, Senior Citizen Seating Zone, Leisure Pavilion for the Elders • Children's Cognitive play area, Trampoline, Adventure Rock climbing wall, Kids Science Park & many more amenities to keep your Kids active • Amphitheatre, Balinese garden, Outdoor Party lawn, Barbecue corner, Banquet hall for Communal gathering • Community offering Multi-tier Security System • CCTV surveillance cameras • 24*7 manned Security • My Gate App for Secured visitor access control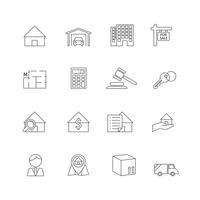 Frequently Asked Questions
1. Where the Project Located at ?
4. What are Prices for Each Dimensions?
✅Unit Variant: 3 BHK Villa
✅Price: 3 Cr*
✅SBA: 3434 Sq.ft
✅Unit Variant: 4 BHK Villa
✅Price: 3.5 Cr*
✅SBA: 3953 Sq.ft
2. What is the status of the project ?
This is Ready To Move project
5. Is the Project Approved by RERA ?
3. What are the dimensions Available in this Project ?
✅Unit Variant: 3 BHK Villa
✅SBA: 3434 Sq.ft
✅Unit Variant: 4 BHK Villa
✅SBA: 3953 Sq.ft
SMC Real Estate Advisors is a professionally managed real estate service provider in the country that is dedicated to offer the best deals to its clients. It offers a fully integrated platform of real estate solutions to the investors, corporate and property owners throughout the country.
With a team of industry experts, we assist our clients make informed choices. We ensure that the client's requirements are clearly understood and the best possible solutions are delivered to them. Our priority is always to safeguard the interest of our clients which will help us forge long lasting relation with them. Apart from the dedicated real estate team at our regional offices at Delhi, Gurgaon, Mumbai, Pune, Kolkata, Bengaluru, Hyderabad, Goa etc. we also leverage the huge SMC Group network of franchises, branch offices and its distribution network for reaching out to the investors and actual users.
A prominent and award winning investment solutions provider in the country, SMC Group came into existence in 1990 and has over the years gained reputation as India's best equity, derivatives, commodity and currency broking house.
With a workforce of more than 3000 employees, wide spread network of around 70 branches, 2500+ registered sub brokers and authorized persons along with more than 20000 registered associates/service providers in the distribution segment, SMC is taking care of the financial demand of more than 1.4 million unique clients with great aplomb. Domestically, we have a growing network that is spread across 550+cities/towns in India. The group also has overseas offices in New York, Atlanta, Orlando and Dubai.
7th Heaven Homes is one of the fastest growing "Real Estate Consultancy and Property Management Company" in Bangalore, India. We provide the best service in the market for both domestic and corporate sectors. We have over 10 years of experience in Banking and Property Management services.
With the help of cost-effective solutions, 7th Heaven Homes helps customers to reach utmost satisfaction. Our versatile business models and unique delivery methodology support in doing so. We have a strong pool of resources spread across Bangalore in niche skills and expertise which help our customers enabling our business growth and timely delivery.
We provide simple yet innovative approach for selling & buying property, arranging finance for property, acting as liaison between the individual clients and the owners. Our goal is to exceed the expectations of every client by offering outstanding customer service, increased reliability, and greater value, thus improving operation efficiency. We have strong tie-ups with reputed developers of Bangalore as well as banks like ICICI, HDFC, Axis, SBI, PNB any many more… for loan which is completely in-house to provide an end-to-end solution.
As an expert innovator, we have devised a well thought of properly streamlined action plan. Some of our best offerings include:
Property Hunting
Legal Assistance
Loan and finance
Property Investment Plan
The team is distinguished by their functional and professional expertise combined with their hands-on experience, thereby ensuring that our clients receive the most effective and reliable service. Unlike other real estate firms, we at 7th Heaven Homes provide the best deal possible to the clients with a little margin.