Luxury 4 And 5 BHK Apartments
Located at Jakkur, Bangalore
Fill the Details and Download the Brochure
Project Location
Total Land Area
No Of Units
No Of Floors
Unit Variants
RERA No
Possession
If LlOUr nature spells the fever to throw the best parties on bJOur own Private Lounge Terrace; the passion for private tete-a-tetes with the constellations; the need to never choose between the best of both worlds; then our Duplex Penthouses with Private lnfinitb} Terraces will dislinctlbJ complement bJOUr lifestb)le.
4 BHK
Keya Life by the Lake
Keya Homes Life by the Lake | Jakkur | Price | Reviews | Ready to Move in
Amenities
Tennis Court, Half Basketball Court, Cricket Net, Fitness Corner, Jogging Track, Senior's Pocket With Foot Reflexology & Pavilion, Herb / Spice Garden, Pet Park, Amphitheatre, Party Lawn, Picnic Pocket, Forest Cabana, Fragrance Garden, Sculpture Garden, Meditation Corner, Swimming Pool With Jacuzzi Seat, Kids Pool, Pool Deck With Lounge, Cabana, Kids Play Zone, Walking Track, Yoga / Meditation Lawn, Community Lawn, Zen Pavilion, Foot Reflexology, Skating Rink, Lounge, Cards Room, Chess / Carrom / Pool Table, Table Tennis, Video Games, Indoor Kids Zone, Steam & Sauna, Aerobic / Dance & Music / Yoga / Zumba Studios, Gymnasium, Medi-Care (Clinic + Pharma), Pre-Function Hall, Multi-Purpose Hall Cum Badminton Court, Kitchen & Pantry, Squash Court, Class Room, Dance Room With Deck, Terrace Seating With Barbeque, Co-Working Space, Meeting Room, Mini Theatre.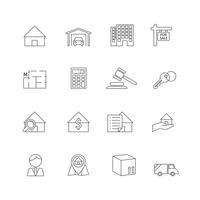 Frequently Asked Questions
1. Where the Project Located at ?
4. What are Prices for Each Dimensions?
✅Unit Variant: 4 BHK 
✅Price: 3.83 Cr*
✅SBA: 2070 – 2706 Sq.Ft​
✅Unit Variant: 5 BHK 
✅Price: 4.20 Cr*
✅SBA: 2620 – 2908 Sq.Ft​
2. What is the status of the project ?
5. Is the Project Approved by RERA ?
PRM/KA/RERA/1251/309/PR/210119/003787
3.How Many Towers and Floors in Birla New Launch ?
THE ARCHITECTS
Established in 2010, operating from Bangalore, India SPA is also the local partner for FXFOWLE Architects, NY, for all their projects in Indio. SPA is presently working on a number of mid to luxury group housing projects in and around Bangalore. Each of these projects hos our ideas of functional planning, sustainable living and quality environments ingrained into them.
The Mosier Minds of Design and Crea1ivi1bJ
Jakkur lake is undoubtedlbJ the defining highlight of the site and our concept revolved around developing a design which would be unique and contextual to the site. The underll:Jing theme
of the whole project is to blur the boundaries between inside and outside, while creating a sense of individuality for each of the villoments.
The entry to the community hos been designed with a large and welcoming courtyard that also houses a sleek and contemporary amenity-filled clubhouse. A highlight of the clubhouse is a rooftop tennis court that offers stunning views of the Jakkur lake and the surrounding vistas.
Conventional apartment design would not do justice to lhe huge potential the site presented; hence we developed well proponioned, two level duplex villoments with decks and gardens looking on
to the lake, with public areas in the lower level with large entertaining spaces, and private zones
in the upper level.
For those who prefer single-level large penthouses, the middle level was created with expansive terraces that offer panoramic views of the lake.
We hove paid special attention while planning each unit – from the sizing and proportion of rooms and ensuring efficient circulation to creating well-lit breezy spaces and introducing large leisure spaces, all hove been combined to create o totally new lifest􀀯le experience.
7th Heaven Homes is one of the fastest growing "Real Estate Consultancy and Property Management Company" in Bangalore, India. We provide the best service in the market for both domestic and corporate sectors. We have over 10 years of experience in Banking and Property Management services.
With the help of cost-effective solutions, 7th Heaven Homes helps customers to reach utmost satisfaction. Our versatile business models and unique delivery methodology support in doing so. We have a strong pool of resources spread across Bangalore in niche skills and expertise which help our customers enabling our business growth and timely delivery.
We provide simple yet innovative approach for selling & buying property, arranging finance for property, acting as liaison between the individual clients and the owners. Our goal is to exceed the expectations of every client by offering outstanding customer service, increased reliability, and greater value, thus improving operation efficiency. We have strong tie-ups with reputed developers of Bangalore as well as banks like ICICI, HDFC, Axis, SBI, PNB any many more… for loan which is completely in-house to provide an end-to-end solution.
As an expert innovator, we have devised a well thought of properly streamlined action plan. Some of our best offerings include:
Property Hunting
Legal Assistance
Loan and finance
Property Investment Plan
The team is distinguished by their functional and professional expertise combined with their hands-on experience, thereby ensuring that our clients receive the most effective and reliable service. Unlike other real estate firms, we at 7th Heaven Homes provide the best deal possible to the clients with a little margin.