Luxury 2 and 3 Bedroom Homes and 3 Bedroom Sky Villas 
Located in Kesavnagar, Pune
Fill the Details and Download the Brochure
Project Location
Total Land Area
Number of Units
Unit Variants
Number of Towers
Number of Floors
RERA Number
Project Status
3 BHK
Codename Wonderland
3 BHK Sky Villas
Codename Wonderland
PRE-LAUNCHING-
🔖CODENAME Wonderland
📍 LOCATION –
Keshavnagar, Mundhwa
https://g.co/kgs/8geyRo
🏬 7 RESIDENTIAL TOWERS WITH INTEGRATED RETAIL OFFERING
👇 FLOOR –
1 BASEMENT + Podium + 22 FLOOR Skyscraper
👇 STRUCTURE –
MIVAN CONSTRUCTION TECHNOLOGY
👇 4 APARTMENTS ON EACH FLOOR
👇 2Bhk,3bhk,3bhk Sky Villas SPACIOUS RESIDENCES
👇 {Kids Centric Amenities for holistic development🏄‍♀️🏏🏊‍♂️ along with 20+ world class amenities}
👇 ZERO WASTAGE AND MINIMUM COMMON WALLS
📌 Excellent Connectivity
📍Pune Int. Airport 18mins
📍Pune Railway stn 20mins
📍 Hadapsar Railway stn 8mins
📍 Pune-Nagar Road 10mins
📍Pune-Solapur Road 10mins
🏨 AREA & PRICING👇
✅ 2BHK
CARPET AREA – 751 SQ FT
EOI PRICE – 57.5 L
✅ 3BHK
CARPET AREA – 943 SQ FT
EOI PRICE – 72 L
✅ 3BHK Sky Villas
CARPET AREA – 1161 SQ FT
EOI PRICE – 93.5 L
👉 Commercial
CARPET AREA – 438-1138 SQ FT with Mezzanine 292-759 sqft
✅ TOKEN AMOUNT/EOI AMOUNT – 90,000/-
Mantra Wonderland - Where Kids Fly High
We have all grown up with amazing childhood memories. Where we played outside with other kids from the neighborhood, had lots of fun and learned valuable life lessons at the same time. However, today's kids are more and more cut of from making friends and developing social skills due to time spent online with devices, lack of the right infrastructure or a peer group of children of similar age.
Welcome to Codename WONDERLAND, where the entire project has been conceptualized and designed for the whole family, and especially for kids. So that they enjoy a great childhood, while learning life lessons such as courage, teamwork, social bonding, strength and agility to overcome obstacles and innovative thinking, that help prepare them for life after childhood as well.
Mantra Wonderland - Key Distances
Codename Wonderland Location Map
Codename Wonderland | Keshavnagar | Mundhwa | Pune | Price | Location
Amenities
• Gym, Walking / Jogging track, Outdoor Yoga Lawn & more to enhance your Health &Fitness • Hammock garden, Reflexology pathway, Senior Citizen Seating Zone, Leisure Pavilion for the Elders • Children's Cognitive play area, Trampoline, Adventure Rock climbing wall, Kids Science Park & many more amenities to keep your Kids active • Amphitheatre, Balinese garden, Outdoor Party lawn, Barbecue corner, Banquet hall for Communal gathering • Community offering Multi-tier Security System • CCTV surveillance cameras • 24*7 manned Security • My Gate App for Secured visitor access control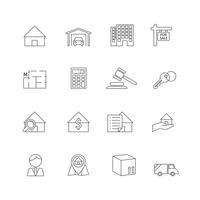 Mantra Codename Wonderland FAQ's
Frequently Asked Questions
1. Where the Project Located at ?
4. What are Prices for Each Dimensions?
✅ 2BHK
CARPET AREA – 751 SQ FT
EOI PRICE – 57.5 L
✅ 3BHK
CARPET AREA – 943 SQ FT
EOI PRICE – 72 L
✅ 3BHK Sky Villas
CARPET AREA – 1161 SQ FT
EOI PRICE – 93.5 L
2. When we Can Expect Project Completion ?
5. Is the Project Approved by RERA ?
3. What are the dimensions Available in this Project ?
✅ 2BHK
CARPET AREA – 751 SQ FT
EOI PRICE – 57.5 L
✅ 3BHK
CARPET AREA – 943 SQ FT
EOI PRICE – 72 L
✅ 3BHK Sky Villas
CARPET AREA – 1161 SQ FT
EOI PRICE – 93.5 L
We follow a simple Mantra…
continuous innovation brings continuous success. And our portfolio is a testament to prove that our Mantra works. We breathe and heave on the very notion of 'creating the next', enabling us to make the future our present and pave the way for other real estate developers. We live in 'the next'.
To be at the forefront of real estate developments in Pune and future markets we will operate in. To bring in innovative solutions that deliver to our customers' homes they value, build memories that last a lifetime faster while maintaining the highest level of service.
An organization that delivers – Mantra Properties.
Delivery in highest customer satisfaction – Client interest above organization interest.
Delivery in increased Partner-Mantra mutual growth.
Delivery in forging the One Mantra philosophy. Base every decision, every commitment, and every action on what can be delivered with zero tolerance for deviation.
W – We are One Team. One Mission. One Vision. One Mantra Properties.
E – Excellence – Benchmark our everyday performance and strive to improve on it and create higher benchmarks everyday to result in highest customer satisfaction
C – Commitment – Excel on our commitments to the place we operate in, the environment and its sustainability, our customers, our partners and our people to create a positive and long lasting impact.
A – Achieve – On time delivery. Deliver transparency, accuracy and up to date information to customers and partners alike
R – Relationship – We focus on building relationships and not having just transactions
E – Explore – We will go all lengths to explore the best possible solutions for our customers in terms of building technology, quality, innovations, value adds, offers etc. to ensure dream homes that we build deliver utmost satisfaction to our customers faster and at realistic price points.
7th Heaven Homes is one of the fastest growing "Real Estate Consultancy and Property Management Company" in Bangalore, India. We provide the best service in the market for both domestic and corporate sectors. We have over 10 years of experience in Banking and Property Management services.
With the help of cost-effective solutions, 7th Heaven Homes helps customers to reach utmost satisfaction. Our versatile business models and unique delivery methodology support in doing so. We have a strong pool of resources spread across Bangalore in niche skills and expertise which help our customers enabling our business growth and timely delivery.
We provide simple yet innovative approach for selling & buying property, arranging finance for property, acting as liaison between the individual clients and the owners. Our goal is to exceed the expectations of every client by offering outstanding customer service, increased reliability, and greater value, thus improving operation efficiency. We have strong tie-ups with reputed developers of Bangalore as well as banks like ICICI, HDFC, Axis, SBI, PNB any many more… for loan which is completely in-house to provide an end-to-end solution.
As an expert innovator, we have devised a well thought of properly streamlined action plan. Some of our best offerings include:
Property Hunting
Legal Assistance
Loan and finance
Property Investment Plan
The team is distinguished by their functional and professional expertise combined with their hands-on experience, thereby ensuring that our clients receive the most effective and reliable service. Unlike other real estate firms, we at 7th Heaven Homes provide the best deal possible to the clients with a little margin.