Luxury Studio 1, 2, 3 and 4 BHK Apartments
Located at Thanisandra, Bangalore
Fill the Details and Download the Brochure
Project Location
Total Land Area
Unit Variants
No Of Units
No Of Towers
RERA
Possession
Your one among a sort house is here. Look out of your window and what couldyou see? Wide-open spaces, traffic-free roads and landscapes awash with colour. If you thought you were moving to a city, re-evaluate . this is often quite a city. Take a village and switch it on its head, literally. Your new home belongs to a vertical village. an area where neighbors are more like friends and communal areas are just that. You're a part of a community. this is often village life for contemporary times.
Your Nikoo house is at the very heart of it all. Designed by the brightest, built by the neatest and lived in by you. exit onto your terrace and luxuriate in the view. Rustle up your favorite meal in your handcrafted Italian kitchen. With quick access to the Sky Gardens and therefore the chic Cygnus auratus Clubhouse, you're always at the very hub of Nikoo's activity. Contemporary and intelligently designed. Your new Nikoo house is waiting.
Nikoo Homes 4 in Thanisandra, Bangalore
Amenities
• Gym, Walking / Jogging track, Outdoor Yoga Lawn & more to enhance your Health &Fitness • Hammock garden, Reflexology pathway, Senior Citizen Seating Zone, Leisure Pavilion for the Elders • Children's Cognitive play area, Trampoline, Adventure Rock climbing wall, Kids Science Park & many more amenities to keep your Kids active • Amphitheatre, Balinese garden, Outdoor Party lawn, Barbecue corner, Banquet hall for Communal gathering • Community offering Multi-tier Security System • CCTV surveillance cameras • 24*7 manned Security • My Gate App for Secured visitor access control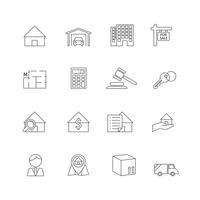 Frequently Asked Questions
1. Where the Project Located at ?
4. What are Prices for Each Dimensions?
✅Unit Variant: Studio
✅Price: 36-39 L*
✅SBA: 465 Sq.ft
✅Unit Variant: 1 BHK
✅Price: 48-54 L*
✅SBA: 675 Sq.ft
✅Unit Variant: 2 BHK
✅Price: 75 L*
✅SBA: 1069-1159 Sq.ft
✅Unit Variant: 3 BHK
✅Price: 1.04 Cr*
✅SBA: 1574-1686 Sq.ft
✅Unit Variant: Lofts
✅Price: 1.40 Cr*
✅SBA: 2131 Sq.ft
✅Unit Variant: 4 BHK
✅Price: 1.80 Cr*
✅SBA: 2488 Sq.ft
2. When we Can Expect Project Completion ?
5. Is the Project Approved by RERA ?
3. What are the dimensions Available in this Project ?
✅Unit Variant: Studio
✅SBA: 465 Sq.ft
✅Unit Variant: 1 BHK
✅SBA: 675 Sq.ft
✅Unit Variant: 2 BHK
✅SBA: 1069-1159 Sq.ft
✅Unit Variant: 3 BHK
✅SBA: 1574-1686 Sq.ft
✅Unit Variant: Lofts
✅SBA: 2131 Sq.ft
✅Unit Variant: 4 BHK
✅SBA: 2488 Sq.ft
With an estimated built up area on the brink of 17 million square feet, Bhartiya City spans over acres of land within the fastest growing region of North Bangalore. the town has its own residential and commercial districts, also because it parks, hotels, shopping and entertainment districts, schools and hospital, all perfectly woven in under a well-articulated plan . it'll be vibrant and verdant, with attention on green space and a superb public realm. Bhartiya City is to be the only largest urban development of its kind within corporation limits of any Indian metropolitan city.
Bhartiya City has eight districts, each with a distinctly separate identity. they're mostly mixed-use, which adds to their cosmopolitan nature.
District 1 has residential and community living components, connected by gardens, courtyards and sky links.
Districts 2 & 3 are the central business districts, the guts of the whole development. The mixed-use retail, residential and entertainment districts will contain a bustling retail environment, also as hotels, a convention centre and a financial district. it's on the brink of the multi-modal transport interchange.
Districts 4 & 5 include the Bhartiya Centre of data Technology (BCIT), the city's creative technology centre. the luxurious urban landscape of this IT park also includes parks, gardens, plazas and sporting spaces.
District 6 may be a mixed-use sector, with a faculty , homes, market bazaars and outdoor lifestyle areas, and is a perfect place for youngsters and teenagers to collect .
District 7 brings together a hospital and residential areas during a flexible, child-friendly environment, and contains a series of community spaces.
District 8 will house a hotel and residential communities including a Waterfront Square.
Bhartiya City has brought together architects and concrete planners of international repute. They include Perkins Eastman (New York), Cox (Sydney), BDP Khandekar (Amsterdam) for master planning, and Broadway Malayan (UK) for residential, retail and hotels, and Edifice (Mumbai) for the IT Park, amongst many others.
Bhartiya City Developers Pvt Ltd may be a wholly owned subsidiary of Bhartiya Urban Infrastructure and exploitation Company.
7th Heaven Homes is one of the fastest growing "Real Estate Consultancy and Property Management Company" in Bangalore, India. We provide the best service in the market for both domestic and corporate sectors. We have over 10 years of experience in Banking and Property Management services.
With the help of cost-effective solutions, 7th Heaven Homes helps customers to reach utmost satisfaction. Our versatile business models and unique delivery methodology support in doing so. We have a strong pool of resources spread across Bangalore in niche skills and expertise which help our customers enabling our business growth and timely delivery.
We provide simple yet innovative approach for selling & buying property, arranging finance for property, acting as liaison between the individual clients and the owners. Our goal is to exceed the expectations of every client by offering outstanding customer service, increased reliability, and greater value, thus improving operation efficiency. We have strong tie-ups with reputed developers of Bangalore as well as banks like ICICI, HDFC, Axis, SBI, PNB any many more… for loan which is completely in-house to provide an end-to-end solution.
As an expert innovator, we have devised a well thought of properly streamlined action plan. Some of our best offerings include:
Property Hunting
Legal Assistance
Loan and finance
Property Investment Plan
The team is distinguished by their functional and professional expertise combined with their hands-on experience, thereby ensuring that our clients receive the most effective and reliable service. Unlike other real estate firms, we at 7th Heaven Homes provide the best deal possible to the clients with a little margin.