Luxury 1, 2, 3 & 4 BHK Apartments
Located at Sarjapur, Bangalore
Fill the Details and Download the Brochure
Avalon Park is a community of elegant high rise homes located in Sarjapur, a rapidly
developing region in East Bengaluru. It is a part of the upcoming "The Prestige City"
Township, which comprises villa plots, apartments, villas and a proposed Forum retail mall.
Avalon Park's location on Sarjapur Road puts it right in the centre of everything. It offers
excellent connectivity to Hosur Road, Whitefield, Koramangala and HSR Layout. Work
hubs, schools, quality health care facilities, malls and hotels are all within close reach.
Your home at Avalon Park is intelligently planned to provide maximum natural light and
ventilation, and promote convenient living. You have a choice of three-bed and four-bed
homes to perfectly suit your needs. You will also enjoy all the benefits of living in a high quality, planned community – which is plenty of great socializing, a hassle-free daily life with all systems going like clockwork, and complete safety and security.


1 BHK
Prestige Avalon Park
2 BHK
Prestige Avalon Park
3 BHK
Prestige Avalon Park
4 BHK
Prestige Avalon Park
Prestige Avalon Park At Sarjapur | Price | Brochure | Floorplan
Amenities
• Gym, Walking / Jogging track, Outdoor Yoga Lawn & more to enhance your Health &Fitness • Hammock garden, Reflexology pathway, Senior Citizen Seating Zone, Leisure Pavilion for the Elders • Children's Cognitive play area, Trampoline, Adventure Rock climbing wall, Kids Science Park & many more amenities to keep your Kids active • Amphitheatre, Balinese garden, Outdoor Party lawn, Barbecue corner, Banquet hall for Communal gathering • Community offering Multi-tier Security System • CCTV surveillance cameras • 24*7 manned Security • My Gate App for Secured visitor access control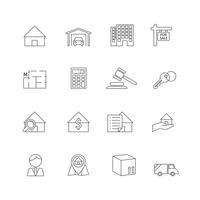 Frequently Asked Questions
1. Where the Project Located at ?
4. What are Prices for Each Dimensions?
✅Unit Variant: 1 BHK 
✅Price: 40 L*
✅SBA: 650 Sq.Ft​
✅Unit Variant: 2 BHK 
✅Price: 60 L*
✅SBA: 950 Sq.Ft​
✅Unit Variant: 3 BHK 
✅Price: 85 L*
✅SBA: 1400 Sq.Ft​
✅Unit Variant: 4 BHK 
✅Price: 1.1 Cr*
✅SBA: 2200 Sq.Ft​
2. What is the status of the project ?
5. Is the Project Approved by RERA ?
3. What are the dimensions Available in this Project ?
✅Unit Variant: 1 BHK 
✅SBA: 650 Sq.Ft​
✅Unit Variant: 2 BHK 
✅SBA: 950 Sq.Ft​
✅Unit Variant: 3 BHK 
✅SBA: 1400 Sq.Ft​
✅Unit Variant: 4 BHK 
✅SBA: 2200 Sq.Ft​
Over the last decade, the Prestige Group has firmly established itself as one of the leading and most successful developers of real estate in India by imprinting its indelible mark across all asset classes. Founded in 1986, the group's turnover is today in excess of Rs 3518 Cr (for FY 15); a leap that has been inspired by CMD Irfan Razack and marshaled by his brothers Rezwan Razack and Noaman Razack. As of 30th June 2020, the group has completed 247 projects covering 134 million sft, and currently has 45 ongoing projects covering over 53 million sft, 56 mn sft of upcoming projects, and holds a land bank of 262 acres with potential developable area of 27 mn sft. The Market Capital of the company as on 30 June 2020 is INR 84,021 Mn.
7th Heaven Homes is one of the fastest growing "Real Estate Consultancy and Property Management Company" in Bangalore, India. We provide the best service in the market for both domestic and corporate sectors. We have over 10 years of experience in Banking and Property Management services.
With the help of cost-effective solutions, 7th Heaven Homes helps customers to reach utmost satisfaction. Our versatile business models and unique delivery methodology support in doing so. We have a strong pool of resources spread across Bangalore in niche skills and expertise which help our customers enabling our business growth and timely delivery.
We provide simple yet innovative approach for selling & buying property, arranging finance for property, acting as liaison between the individual clients and the owners. Our goal is to exceed the expectations of every client by offering outstanding customer service, increased reliability, and greater value, thus improving operation efficiency. We have strong tie-ups with reputed developers of Bangalore as well as banks like ICICI, HDFC, Axis, SBI, PNB any many more… for loan which is completely in-house to provide an end-to-end solution.
As an expert innovator, we have devised a well thought of properly streamlined action plan. Some of our best offerings include:
Property Hunting
Legal Assistance
Loan and finance
Property Investment Plan
The team is distinguished by their functional and professional expertise combined with their hands-on experience, thereby ensuring that our clients receive the most effective and reliable service. Unlike other real estate firms, we at 7th Heaven Homes provide the best deal possible to the clients with a little margin.