When it comes to pricing, connectivity, and quality of life, Sarjapur in Bangalore has wowed both realtors and property buyers. When it comes to a balanced lifestyle, the location is at the top of the list. It is the most emerging location among homebuyers and investors, and it is well connected to the rest of the city. Sarjapur is surrounded by lush greenery, which provides the best possible connection between residents and nature.
Sarjapur, in the southeast section of Bangalore, is one of the city's most popular residential and commercial areas, offering high-end social infrastructure, entertainment options, and more. 
For many years, the area has seen community development, improvement in civic facilities, enhanced infrastructure, and one of the newest addition Prestige Great Acres which is a yet-to-be-discovered hidden gem.
The real estate market in this area has seen substantial expansion. Several investment opportunities have been created in the region, with various under construction, ready-to-move, or a variety of plot sizes. This can undoubtedly be a viable option for those looking to acquire a property.
Because of their commercial and residential development, greater social spaces, well-executed interconnection, and upgraded infrastructure, today's home purchasers are looking at suburbs as a big investment opportunity. Within the same neighborhood, one might select between an economical lifestyle and an enhanced one.
Fill the Details and Download the Brochure
Project Location
Total Land Area
Number of Units
Unit Variants
RERA
Possession Time
30*40
Prestige Great Acres
30*50
Prestige Great Acres
40*50
Prestige Great Acres
40*60
Prestige Great Acres
The Prestige City is located on Sarjapur road consisting of residential apartments, plotted development and retail spaces. It is situated in East Bengaluru with good connectivity to the rest of the city. Prestige Great Acres is a plotted layout within The Prestige City with a site area of around 80 acres.
SALIENT FEATURES:
Prestige Great Acres is a planned layout with an approximate site area of 80 acres within The Prestige City. This Prestige development offers a wide range of plot sizes to suit all needs.
The planned complex features a magnificent entry with a 20-meter wide road, separate pedestrian zones, and lush gardens that welcome residents. All users can easily enter the site thanks to three main entrances on all sides of the property.
Green spaces abound, providing plenty of room to cultivate a healthy natural environment. A trip through the community is enjoyable and safe thanks to the sophisticated pedestrian routes with a green buffer space.
Almost majority of the plots are aligned east and west, with internal roads ranging in width from 12 to 9 meters, depending on the plot size requirements.
The following are the various plot sizes that are available in the development:
09×12 M – 086 Nos.
10×15 M – 145 Nos.
10×18 M – 236 Nos.
12×18 M – 006 Nos.
15×18 M – 079 Nos.
15×24 M – 027 Nos.
ODD – 229 Nos.
There are a total of 808 plots available.
The various plot sizes provide you the option of selecting living accommodations that are ideal for you and your loved ones. There are facilities such as sports and gymnasiums that will help you maintain excellent health by allowing you to take a break from your daily activity and relax for a minute. There is a separate play zone for youngsters to ensure that they enjoy their free time while also developing a healthy lifestyle. There are also additional entertainment options on the property, such as a basketball court, lawn tennis court, clubhouse, jogging track, and swimming pool. These will make you feel refreshed and happy in the comfort of your own home.


Connectivity
Sarjapur Main Road can take you to Carmelaram Bus Station (13.3 km) and Carmelaram Railway Station (12.4 km) in 25 to 30 minutes. In addition, the Belandur Road Railway Station is 15.3 kilometers distant and can be reached in 30 minutes via State Highway-35. Residents can easily commute from one location to other thanks to BMTC buses. The proposed Namma Metro is expected to improve connectivity via Line-3 (RV Road-Bommasandra) and Phase 2A (Silk Board KR Puram).
Sarjapur – An upcoming IT Hub in Bangalore
Sarjapur is well connected to the major IT centers of Whitefield (17 km) and Marathahalli (18.7 km) by National Highway-35, which takes about 30 to 40 minutes to drive to. The famed Electronic City IT cluster is 23.6 kilometers away and can be reached in 34 minutes by driving via the Sarjapur-Attibele Road. Sarjapur is one of Bangalore's most sought-after neighborhoods due to its easy access to all of these commercial attractions.
Prestige Great Acres | The Prestige City | Sarjapur Road | Plots | Brochure
Amenities
• Gym, Walking / Jogging track, Outdoor Yoga Lawn & more to enhance your Health &Fitness • Hammock garden, Reflexology pathway, Senior Citizen Seating Zone, Leisure Pavilion for the Elders • Children's Cognitive play area, Trampoline, Adventure Rock climbing wall, Kids Science Park & many more amenities to keep your Kids active • Amphitheatre, Balinese garden, Outdoor Party lawn, Barbecue corner, Banquet hall for Communal gathering • Community offering Multi-tier Security System • CCTV surveillance cameras • 24*7 manned Security • My Gate App for Secured visitor access control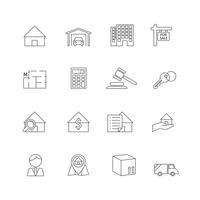 Designed for people
you depend on.
There are people you depend on for a comfortable life and that includes everyone from close friends and relatives to house help and chauffeurs. 42 Mark One has also been designed with them in mind. That's why there are 35 dedicated parking spaces for guests. And there are toilets for chauffeurs and house help too.
Give back to the kids what
they have lost – the outdoors.
Childhood is meant for playing. Sadly, outdoor playing areas are becoming a rarity. At 42 Mark One, we know that kids with dirty feet and messy hair often have sparkling eyes! Your kids will have ample space to play. There is a separate children's play park with jungle gyms, slides, swings, etc. to make them squeal with joy.
Frequently Asked Questions
1. WHAT IS THE EXTENT OF PROJECT LAND?
This is a Luxury residential Plotted development set over 80 Acre of land, project consists of 808 units Plots spread across.
4. IS THERE A CLUB HOUSE AND WHAT ARE THE AMENITIES PROVIDED IN THE PROJECT?
• Gym, Walking / Jogging track, Outdoor Yoga Lawn & more to enhance your Health &Fitness
• Hammock garden, Reflexology pathway, Senior Citizen Seating Zone, Leisure Pavilion for the Elders
• Children's Cognitive play area, Trampoline, Adventure Rock climbing wall, Kids Science Park & many more amenities to keep your Kids active
• Amphitheatre, Balinese garden, Outdoor Party lawn, Barbecue corner, Banquet hall for Communal gathering
2. WHERE IS THE LOCATION OF THE PRESTIGE CITY OF PRESTIGE GREAT ACRES ?
5.IS THIS A PHASED DEVELOPMENT AND WHAT ARE THE TIME LINES FOR COMPLETION?
6.HOW DO I BOOK MY HOME AT PRESTIGE ?
Please identify your Apartment from available options.
• Fill in the booking application form & provide your KYC documents.
• Pay the initial booking amount of 10% by way of Cheque/Credit/Debit Card favouring " PRESTIGE ESTATES" together with required supporting
documents.
The Prestige Group owes its origin to Mr. Razack Sattar, who envisioned a success story waiting to take shape in the Retail Business in 1956 itself. Since its formation in 1986, Prestige Estates Projects has grown swiftly to become one of South India's leading Property Developers, helping shape the skyline across the Residential, Commercial, Retail, Leisure & Hospitality sectors.

Prestige Court on K.H. Road in Bangalore set the pace for the Group's rapid growth. Having completed 199 projects covering over 77.22 million sqft., currently the company has 63 ongoing projects spanning 62.15 million sqft and 36 upcoming projects aggregating to 47.23 million sqft of world-class real estate space across asset classes. In October 2010, the Prestige Group also successfully entered the Capital Market with an Initial Public Offering of Rs. 1200 Cr.

Prestige Constructions, an ISO 9001:2000 certified company is the only Real Estate Developer from Bangalore to receive the reputed FIABCI award for their software and residential facilities. At the Asian Brand Conclave, Prestige Group was awarded the "Admired Brand of Asia" in the category of Real Estate while Mr. Irfan Razack was chosen as the "Admired Leader of Asia 2014-15". Among other laurels, the company's Investor Relationship (IR) Programme, was ranked as Second Best in Asia and the Best in India by the Institutional Investor (II) magazine's 2014 All-Asia Executive Team Rankings. Prestige is the only CRISIL DA1 rated Developer in India and was recently awarded the financial rating of A-by ICRA. They have also won a plethora of international and national awards over the last few years, across categories, including the Asia Pacific Property Awards, Asia Pacific Hotel Awards, Cityscape Awards, Indian Realty Awards, Srishti Good Green Governance Awards, Pevonia Asia Spa Awards, Builder's Association of India (BAI) and Confederation of Real Estate Developers Associations of India (CREDAI) Awards, and many more…

Today, Prestige stands as a giant and with aggressive growth plans across the Residential, Commercial, Retail and Hospitality Sectors in Bangalore, Goa, Hyderabad, Mangalore, Cochin and Chennai, lies a bright future ahead!

The Prestige Group has become a name that is synonymous with innovation. The company has pioneered many landmark developments and introduced many firsts to South India. They are also the only developers in South India to boast of such a widely diverse portfolio covering the residential, commercial, retail, leisure and hospitality segments.
7th Heaven Homes is one of the fastest growing "Real Estate Consultancy and Property Management Company" in Bangalore, India. We provide the best service in the market for both domestic and corporate sectors. We have over 10 years of experience in Banking and Property Management services.
With the help of cost-effective solutions, 7th Heaven Homes helps customers to reach utmost satisfaction. Our versatile business models and unique delivery methodology support in doing so. We have a strong pool of resources spread across Bangalore in niche skills and expertise which help our customers enabling our business growth and timely delivery.
We provide simple yet innovative approach for selling & buying property, arranging finance for property, acting as liaison between the individual clients and the owners. Our goal is to exceed the expectations of every client by offering outstanding customer service, increased reliability, and greater value, thus improving operation efficiency. We have strong tie-ups with reputed developers of Bangalore as well as banks like ICICI, HDFC, Axis, SBI, PNB any many more… for loan which is completely in-house to provide an end-to-end solution.
As an expert innovator, we have devised a well thought of properly streamlined action plan. Some of our best offerings include:
Property Hunting
Legal Assistance
Loan and finance
Property Investment Plan
The team is distinguished by their functional and professional expertise combined with their hands-on experience, thereby ensuring that our clients receive the most effective and reliable service. Unlike other real estate firms, we at 7th Heaven Homes provide the best deal possible to the clients with a little margin.