2 & 3BHK Apartment in Hennur, Bangalore by Pride Pegasus
Fill the Details and Download the Brochure
Contact Our Property Associate
Project Location
Hennur Main Road, Bangalore
Total Land Area
Number of Units
Unit Variants
Possession Time
RERA Number
It's time to wake up and expect More from life, More for yourself and More for your family. Chase your dreams and Live life to the maximum because you are worth it. Just don't dream, start living in Maximized Space, Maximized Natural Light and Ventilation and literally everything that is Maximized... Whether your family is growing larger or you just have more stuff, maximizing space is essential in every home! And all of us share the need for maximizing space to make our homes feel spacious and welcoming. Our design team at Pride understands that Space that you live in is a reflection of your personality. That's why we have smartly designed maximized space that complements your persona and lets you move at ease, breathe fresh, relax & express. Natural Light and Ventilation promises a range of Health benefits, boosting the interior aesthetics and energy efficiency of your home. Natural Light and Ventilation play a significant role in providing optimum indoor air quality and maintaining acceptable thermal comfort without the aid of mechanical systems simply by using sustainable and energy efficient methods, thus enabling fresh air to your family.
Pride Pegasus :

Natural Light and Ventilation Natural Light and Ventilation is now Maximized
Promises a range of Health benefits, boosting the interior aesthetics and energy efficiency of your home.
Natural Light and Ventilation play a significant role in providing optimum indoor air quality and maintaining acceptable thermal comfort without the aid of mechanical systems simply by using sustainable and energy efficient methods, thus enabling fresh air to your family.
Pride Pegasus : Assurance is Maximized
For Decades, we at Pride Group, have Consciously worked towards Transparency day after day, solidifying our business's core Values by Offering honest service assurance practices which is carefully curated by Industry experts.
We at Pride offer our customers, Next Generation Assurance that is Maximized through –
Quality Construction
Honest Pricing and Clear Titles 
Hassle – Free Possession
Approvals by all Leading Financial Instructions
Community Care Team
Pride Pegasus Location Map
Pride Pegasus | Hennur | Bangalore | Reviews | Price | Brochure | Plans
Amenities
Swimming pool • Kids pool, • Pool change rooms & toilets • Party halls • Shop • Badminton court • Gymnasium • Yoga & Aerobics room • Indoor games • Spa • Billiards • Mini theatre • Business Centre (containing workstations, cabin and meeting room)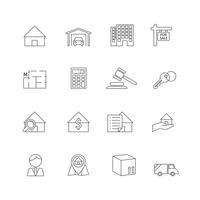 Pride Pegasus Specifications
Structural System: Seismic complairrt RCC framed structure.
Masonry: Superior Quality AAC Block Masonry
DOORS Main Entrance Superior Quality Veneer! Laminate Door with Mortised Lock.
Bedrooms Flush Door with Paint! Laminate with locks of Superior Quality
Kitchen & Living Room: Sliding powder coated aluminum doors and mosquito-mesh shutters.
Toilet laminated Door with Cylindrical Lock of Superior Quality
WINDOWS Bedrooms: Superior Quality powder coated aluminum frames with Glass Shutter.
VENTILATORS Toilet Superior Quality Powder coated aluminum frames with Giles Blinds.
FLOORINGS Living / Bedroom / Kitchen & Dining: Superior Quality Vitrified tiles of she 600 nun x 600 ma
Toilets / Living Balcony / Kitchen Utility: Supedor Quality cloths drying pectvlekee in Hoke-soy.
Lift Lobby: Superior QuayVitrified tate oldie an nani x 600 we.
Staircase Superior Quality Granite and Vitrified Tiles finish
Parldng Area: VDPErthela Illoorkage
DAD 0 OING Toilets &palm Quality Ceramk tiles of size 300 x 450 men upto lintel level.
Master Bedroom: Superles Quality Cat:leThee of tire 303 min x 600 mm epee lintel level
Kitchen: Supeelor Quality Cava& tam of We 300 mem:600mm Upto 2 (atom Coon= top.
KITCHEN PLATFORM Kitchen: Gnuitte CourserecSS Sink
PAINTING Ceiling & Internal Walks Superior Quaky Acrylic Emulsion Paint External Walls: Superior Quality Ertedor Emulsion Paint Metal Surface: Seceder Quality Synthetic Emmet Milt
ELECTRICAL WORK Wire / Cables: Sunnier Quality LS 'moved canceded FR Copper wirtog with Cited: Breakers
Switches / Switch Plate& Superior Quality Module: switch plates – Anchor Roma Scbnekkr Bolen / Equnalees.
Bedroom: A/C Provision in all bedrooms.
Exhaust Fan: Eleceic poen provided in all Bathrooms.
Geyser: Geyser Electric point provided In all Bathrooms.
CP FITTINGS Toilets: Superior Quslky Jaguar I Equivalent CP &dog In all toilets.
SANITARY FITTINGS Toilets: Supeticanibtality Cant/ RAU Hindwara / Equivalent Sardrary wart
COMMON AMENITIES Elevators: 2 not for each Ida&
Diesel Generator: 100% Backup for Common Arts. kw for all apartments.
Water: Hormel / Local Authority.
Frequently Asked Questions
1. WHAT IS THE EXTENT OF PROJECT LAND?
This is a premium residential development set over 2 Acre of land, project consists of 208 units Villas spread across.
4. IS THERE A CLUB HOUSE AND WHAT ARE THE AMENITIES PROVIDED IN THE PROJECT?
The development is complimented by a fully equipped club house which includes a swimming pool,
indoor and outdoor gym, health club, and indoor badminton court, table tennis, multipurpose hall,
2. WHERE IS THE LOCATION PRIDE PEGASUS?
Hennur Main Road, Bangalore
5.IS THIS A PHASED DEVELOPMENT AND WHAT ARE THE TIME LINES FOR COMPLETION?
Project will be completed and delivered in 1 phases.
The Project is Ready to move
6.HOW DO I BOOK MY HOME AT PRIDE PEGASUS?
Please identify your Apartment from available options.
• Fill in the booking application form & provide your KYC documents.
• Pay the initial booking amount of 10% by way of Cheque/Credit/Debit Card favouring " PRIDE PEGASUS" together with required supporting
documents.
You can also book and pay online through our website https://7thheavenhomes.com/
The Pride Group has been a leader in developing state-of-the-art commercial and residential projects, having been consistently transforming cityscapes across Pune, Mumbai and Bangalore, since its inception in the mid-1990's. Bold contemporary designs, highest attention to detail, excellent engineering standards and uncompromised focus on ethics have enabled the Group to earn the distinction of being an innovative and reliable development firm. The Group has also forayed into the luxury hospitality segment with its extensive chain of the Pride Group of Hotels, setting new milestones in hospitality standards in the process. We are committed to excellence in design, development, construction and selling residential and commercial spaces for the urban Indian citizen. Our sights are set on the future with a simple motto: Building Tomorrow. Today.
The Pride Group is one of the best developers in Bangalore. We are well-recognized for our superior construction capabilities. We believe in creative innovation, sustainability, and providing well-furnished durable residential apartments and villas. We are one of the top-most, genuine, reliable, and trustworthy brands in the real estate market. We envision to provide a luxurious and comfortable lifestyle to the people who reside in Pride Homes. We passionately work towards providing the best for our customers. We place the needs of our customers as a priority. On-time hassle-free project deliveries are provided as we consider customer satisfaction as our priority. Needless to say, the work done by us in the past has brought in great admiration and satisfaction from our customers. If you think to buy apartments in Bangalore, then Pride Group should be your call.
We have given an endowed state of the art and eco-friendly residential and commercial projects to the city, with all legal formalities complete. So, you may own your property with hassle-free home loans and registration proceedings.
7th Heaven Homes is one of the fastest growing "Real Estate Consultancy and Property Management Company" in Bangalore, India. We provide the best service in the market for both domestic and corporate sectors. We have over 10 years of experience in Banking and Property Management services.
With the help of cost-effective solutions, 7th Heaven Homes helps customers to reach utmost satisfaction. Our versatile business models and unique delivery methodology support in doing so. We have a strong pool of resources spread across Bangalore in niche skills and expertise which help our customers enabling our business growth and timely delivery.
We provide simple yet innovative approach for selling & buying property, arranging finance for property, acting as liaison between the individual clients and the owners. Our goal is to exceed the expectations of every client by offering outstanding customer service, increased reliability, and greater value, thus improving operation efficiency. We have strong tie-ups with reputed developers of Bangalore as well as banks like ICICI, HDFC, Axis, SBI, PNB any many more… for loan which is completely in-house to provide an end-to-end solution.
As an expert innovator, we have devised a well thought of properly streamlined action plan. Some of our best offerings include:
Property Hunting
Legal Assistance
Loan and finance
Property Investment Plan
The team is distinguished by their functional and professional expertise combined with their hands-on experience, thereby ensuring that our clients receive the most effective and reliable service. Unlike other real estate firms, we at 7th Heaven Homes provide the best deal possible to the clients with a little margin.