Luxury 1, 2 and 3 BHK Apartments
Located at Bannerghatta Road
Fill the Details and Download the Brochure
Project Location
Bannerghatta Road, Bangalore
Total Land Area
Total Towers
Unit Variants
No Of Units
Project Status
RERA
EXPERIENCE THE VISTAAS LIFESTYLE
Welcome to Vistaas, homes with a unique blend of contemporary living with lush, natural
panoramas. Spread over 10 acres of sprawling greens, Vistaas is crafted into 6 clusters of
low-rise community living. The gentle slope of the site is harnessed to create multi-level green
pockets that sustain your connection with nature. Each home is designed to have dedicated
landscape views, and is accented by plenty of natural light, ventilation and a sense of space.
Located at Bannerghatta Main Road, Vistaas gives you quick access to workspaces,
educational institutions, entertainment and shopping hubs, as well as healthcare. The project is
meticulously designed to create an island of calm and convenience, and is strategically located
to reduce your commute for all of your lifestyle needs.
Vistaas has an expansive clubhouse spanning 25,000 sq feet with state-of-the art amenities for your
exciting lifestyle. For sports enthusiasts, we have a basketball court and a cricket pitch. Our fully
equipped wittness centre is ideally suited for your daily yoga and aerobics sessions.
Whether it's getting to know your neighbours better while on a stroll through our scenic landscape,
or sharing a fun BBQ, Vistaas has everything you need to come home to
Sona Vistaas | Bannerghatta Road | Price | Floorplan | Brochure
Amenities
• Gym, Walking / Jogging track, Outdoor Yoga Lawn & more to enhance your Health &Fitness • Hammock garden, Reflexology pathway, Senior Citizen Seating Zone, Leisure Pavilion for the Elders • Children's Cognitive play area, Trampoline, Adventure Rock climbing wall, Kids Science Park & many more amenities to keep your Kids active • Amphitheatre, Balinese garden, Outdoor Party lawn, Barbecue corner, Banquet hall for Communal gathering • Community offering Multi-tier Security System • CCTV surveillance cameras • 24*7 manned Security • My Gate App for Secured visitor access control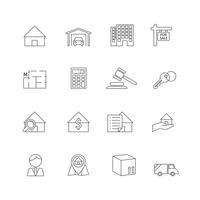 Frequently Asked Questions
1. Where the Project Located at ?
Bannerghatta Road, Bangalore
4. What are Prices for Each Dimensions?
✅Unit Variant: 1 BHK Apartment
✅Price: 30 L*
✅Carpet Area: 532-541 Sq.ft
✅Unit Variant: 2 BHK Apartment
✅Price: 53 L*
✅Carpet Area: 940-1082 Sq.ft
✅Unit Variant: 3 BHK Apartment
✅Price: 85 L*
✅Carpet Area: 1504-1877 Sq.ft
2. What is the status of the project ?
5. Is the Project Approved by RERA ?
3. What are the dimensions Available in this Project ?
✅Unit Variant: 1 BHK Apartment
✅Carpet Area: 532-541 Sq.ft
✅Unit Variant: 2 BHK Apartment
✅Carpet Area: 940-1082 Sq.ft
✅Unit Variant: 3 BHK Apartment
✅Carpet Area: 1504-1877 Sq.ft
Quality upgradation may be a journey and never a destination. Sona Valliappa Group, incorporated in 1938 may be a multifaceted organisation today. Under the dynamic leadership of Mr. C Valliappa, the group's Chairman, it has been 50 years of spinning success stories! Our business portfolio spans across Software and BPO, Education, Plantations, land, Textiles, Logistics & Warehousing, Corporate Hospitality & Leisure. Our group runs one among the distinguished educational institutions in south India by name Sona College of Engineering which is predicated out of Salem, TN. Sona Valliappa Group is headquartered in Bangalore with an interesting presence in Southern India and overseas.
7th Heaven Homes is one of the fastest growing "Real Estate Consultancy and Property Management Company" in Bangalore, India. We provide the best service in the market for both domestic and corporate sectors. We have over 10 years of experience in Banking and Property Management services.
With the help of cost-effective solutions, 7th Heaven Homes helps customers to reach utmost satisfaction. Our versatile business models and unique delivery methodology support in doing so. We have a strong pool of resources spread across Bangalore in niche skills and expertise which help our customers enabling our business growth and timely delivery.
We provide simple yet innovative approach for selling & buying property, arranging finance for property, acting as liaison between the individual clients and the owners. Our goal is to exceed the expectations of every client by offering outstanding customer service, increased reliability, and greater value, thus improving operation efficiency. We have strong tie-ups with reputed developers of Bangalore as well as banks like ICICI, HDFC, Axis, SBI, PNB any many more… for loan which is completely in-house to provide an end-to-end solution.
As an expert innovator, we have devised a well thought of properly streamlined action plan. Some of our best offerings include:
Property Hunting
Legal Assistance
Loan and finance
Property Investment Plan
The team is distinguished by their functional and professional expertise combined with their hands-on experience, thereby ensuring that our clients receive the most effective and reliable service. Unlike other real estate firms, we at 7th Heaven Homes provide the best deal possible to the clients with a little margin.