Luxury Apartments & Villas by Total Environment Off Hennur Road, North Bangalore
Fill the Details and Download the Brochure
Project Location
Avalahalli Main Road, Off Hennur Road, North Bangalore
Total Land Area
Number of Units
No. Of Towers
No. Of Floors
Unit Variants
Possession Time
RERA Number
2 BHK
Total Environment In That Quiet Earth
₹
1.24 Cr*

Onwards
3 BHK
Total Environment In That Quiet Earth
₹
1.92 Cr*

Onwards
4 BHK
Total Environment In That Quiet Earth
₹
2.46 Cr*

Onwards
3 BHK Villa
Total Environment In That Quiet Earth
₹
4.17 Cr*

Onwards
Total Environment After the Rain
Total Environment In That Quiet Earth sits off Hennur Main Road, in the fast developing North Bangalore area which has not only emerged as an economic hub, but also as a front-runner among self-contained suburbs that are great places to live and work. The presence of good schools, hospitals, malls, hotels and restaurants in the area and easy access to the airport enhances its desirability.
In That Quiet Earth - Each home is designed to address the needs of a high-quality contemporary lifestyle with a host of innovative features, and can be customised to suit the functional needs and aesthetic preferences of individual families. Using our proprietary eDesign platform, you can move walls, combine rooms, reconfigure layouts and redesign almost every aspect of your home so that it is just right for you.
The two bedroom home is designed around the concept of a traditional Indian courtyard, with the living and dining space and the bedrooms opening out towards a double height garden and deck especially designed to house a full grown small tree. Simple, clean lines and free flowing spaces ensure that the interiors don't feel dated after some time. An open kitchen allows for conversations, and large windows and French windows bring in plenty of natural light. Earthy natural stone ooring and wood windows provide the warmth that you can always expect from a typical Total Environment home.
The 3 bedroom H20 homes are designed with the kitchen, living, dining and master bedroom all opening out onto a double height courtyard garden, especially designed to hold a full grown small tree, bringing nature into the heart of the home.
The 4 bedroom U20 home is designed around the concept of a traditional Indian courtyard with the kitchen, living, dining and master bedroom all opening out onto a double height garden. The garden is especially designed to hold a full grown small tree, bringing nature into the heart of the home. Simple, clean lines and free flowing spaces ensure that the interiors don't feel dated after some time.

Total Environment In That Quiet Earth | Villas | Apartments | Hennur Road
Amenities
Swimming Pool, Indoor Heated Pool, Toddler Pool, Gymnasium, Steam Room, Multi-Purpose Hall, Cafe, Open Air Theatre, Dog Park, Badminton Court, Tennis Court, Squash Court, Basketball Court, Playground, Library, Billiards, Table Tennis, Games Room [Board Games], Simulated Golf, Guest Suites, Spa And Salon, Convinience Store, Creche, Clinic, Children's Play Area, Dance / Yoga Room, 100% Power Back-Up, Sewage Treatment Plant, Battery Powered Golf Buggies, Organic Waste Convertor, CCTV For Security.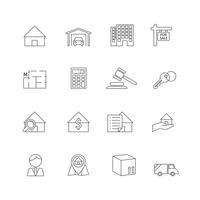 Frequently Asked Questions
Where is In That Quiet Earth ?
It was Exactly Located in Avalahalli Main Road, Off Hennur Road, North Bangalore
When is the Possession of Total Environment In That Quiet Earth ?
What are Variants in Total Environment In That Quiet Earth ?
2 BHK, 3 BHK & 4 BHK Apartments and 3 BHK Villas
Shall i Invest in In That Quiet Earth Villas ?
Offers in Total Environment In That Quiet Earth ?
Exclusive Limited Period Offers (Villas):
3 BHK V35 Villas – 3430 Sq.Ft. @ ₹ 4.17Cr.
Enjoy 4 Private Gardens In Every Villa.
Guaranteed Delivery In 24 Months.
Easy Payment Plans
0% Interest / No Pre-EMI For 24 Months – Pay Only 5% To Book Your Villa.
Contact Us to Enquire about Other Payment Plans to Suit Your Convenience.
Exclusive Limited Period Offers (Apartments):
0% Interest / No Pre-EMI For 36 Months
20-20-60 Possession Linked Plan
Pay Just 5% To Book Your Home
Pay 15% Within 30 Days Of Booking
Pay 20% By August 15, 2021
Pay The Balance 60% On Handover.
Complimentary Maintenance For 3 Years.
Sizes of Total Environment After the Rain and Starting Price ?
Size 1431 Sq.Ft.
Starts @ ₹ 1.24 Cr
3 BHK (H20)
Size 2305 – 2409 Sq.Ft.
Starts @ ₹ 1.92 Cr
4 BHK (U20)
Size 2890 Sq.Ft.
Starts @ ₹ 2.46 Cr
3 BHK Villa(V35)
Size 3430 Sq.Ft.
Starts @ ₹ 4.17 Cr
At Total Environment the vision is:
To provide an unsurpassed living experience through the creation of sensitively designed inspiring spaces.

We work together as an integrated team – from concept to completion. This high degree of interaction between our design, construction and business development teams ensures that every little detail gets the close attention it deserves.

Our teams include skilled craftsmen from all parts of the country. Carpenters from Gujarat, Floor and Tile laying masons from Rajasthan, Formwork and Shuttering carpenters from West Bengal, Steel barbenders from Bihar and Metal fabricators from Maharashtra. Our promoters are professional Architects from India's best institutes.

School for our construction workers at WOYM.
This initiative is managed with support from the Azim Premji Foundation.
The program offers children of construction labour an opportunity to learn and move into mainstream education.

The Experience
Our customers find in us a partner, who in a complete departure from the traditional industry perception, seeks to make the whole experience as warm and personal as the homes we deliver.

Bringing The outdoors in
A first-of-its kind innovation in residential real estate projects worldwide, in 1997 we introduced the concept of cantilevered terrace gardens with every apartment. Since then this has become an integral part of all our projects. Our gardens have grown larger and now include features like water bodies and wood decks – bringing the outdoors in and taking the indoors out. Our projects are also noted for their creeper-covered pergolas and landscaping.

Customization
We believe that we are perhaps the only firm in the country that allows home owners to customise every little detail of their homes. Our homeowners are encouraged to customise their homes to match their distinct tastes and lifestyles.
eBuild: Our online proprietary tool helps you customise almost every aspect of your home. You can choose from a wide range of space layout options, styles, colours and themes. eBuild can even provide instant information on costs and feasibility. Our in-house consultants will guide and assist you during the process.

Materials and Finishes
We are focused on creating physical environments that are in harmony with their surroundings. It is our attempt to give our buildings a character that is essentially grounded in nature. Our use of natural construction materials like wire-cut bricks and exposed form finished concrete, we believe, has added a new dimension to building aesthetics. Besides being maintenance-free, these materials age beautifully with time.

Technology
Our projects come with a host of technological features that have been introduced to truly enhance the quality of life of people who live in them. From the quality of finish to our RCC work, to the use of eBuild – our online tool to help customise your home, to the state-of-the-art home automation systems that make interaction with your home seamless and a pleasurable experience, technology is helping us deliver advanced homes of high quality, long life and efficiency.

In-house Construction Teams
Doing everything in-house from start to handover and after, we are able to ensure quality and control costs: benefits that we pass on to our customers.

Quality
It's not just in the sourcing of the best; it's also in how we labour over all aspects of our work – from design to workmanship – that sets us apart.

Transparency & Ethics
Our ability to keep things simple, transparent and above board has helped build the trust our customers place in us. We seek to develop relationships that are as enduring as our buildings. We keep a stream of honest and timely communication going with our customers, building bonds even as we build homes.
7th Heaven Homes is one of the fastest growing "Real Estate Consultancy and Property Management Company" in Bangalore, India. We provide the best service in the market for both domestic and corporate sectors. We have over 10 years of experience in Banking and Property Management services.
With the help of cost-effective solutions, 7th Heaven Homes helps customers to reach utmost satisfaction. Our versatile business models and unique delivery methodology support in doing so. We have a strong pool of resources spread across Bangalore in niche skills and expertise which help our customers enabling our business growth and timely delivery.
We provide simple yet innovative approach for selling & buying property, arranging finance for property, acting as liaison between the individual clients and the owners. Our goal is to exceed the expectations of every client by offering outstanding customer service, increased reliability, and greater value, thus improving operation efficiency. We have strong tie-ups with reputed developers of Bangalore as well as banks like ICICI, HDFC, Axis, SBI, PNB any many more… for loan which is completely in-house to provide an end-to-end solution.
As an expert innovator, we have devised a well thought of properly streamlined action plan. Some of our best offerings include:
Property Hunting
Legal Assistance
Loan and finance
Property Investment Plan
The team is distinguished by their functional and professional expertise combined with their hands-on experience, thereby ensuring that our clients receive the most effective and reliable service. Unlike other real estate firms, we at 7th Heaven Homes provide the Best deal possible to the clients with a little margin.